1931
Negronetto
Negronetto was the first branded pocket salami in Italian history. It was created for the 1931 International Fair of Nice based on an idea by Paolo Negroni to bypass the ban on slicing salami for offering to guests, which had been imposed on Italian producers. In just 14 cm, Negronetto condenses all the qualities and characteristics of traditional salami from Cremona. Today Negronetto is an authentic umbrella brand comprising various specialities: Negronetto Snack, Negronetto in slices and Negronetto with taralli.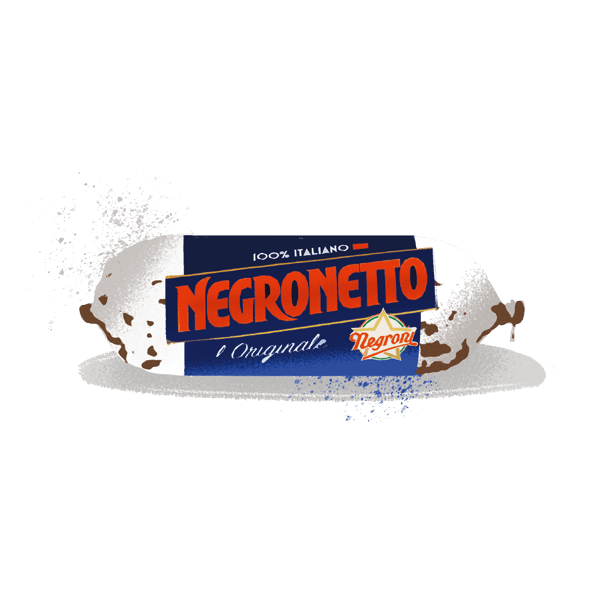 1970
Mortadella 4 Castelli
Mortadella for the cutting bench, with an unmistakeable aroma and unique flavour. The recipe of Mortadella 4 Castelli dates back to 1970 and is still hailed today as the traditional Emilian speciality: it is not surprising, therefore, that the name "4 Castelli" is inspired by the four Matildic towers of its region of origin. Originally branded Montorsi, this product is now marketed under the Negroni trademark, both in the version produced in compliance with the Bologna PGI product specifications and in the all-Italian version.
1984
Prontocuoci
Prontocuoci is the brand identifying the first processed poultry products from AIA. It was launched in 1984 with the intent to supply consumers with products with a higher service content, such as skewers, burgers, sausages, escalope, and many other oven-ready ideas, which created a new market for "raw processed foods".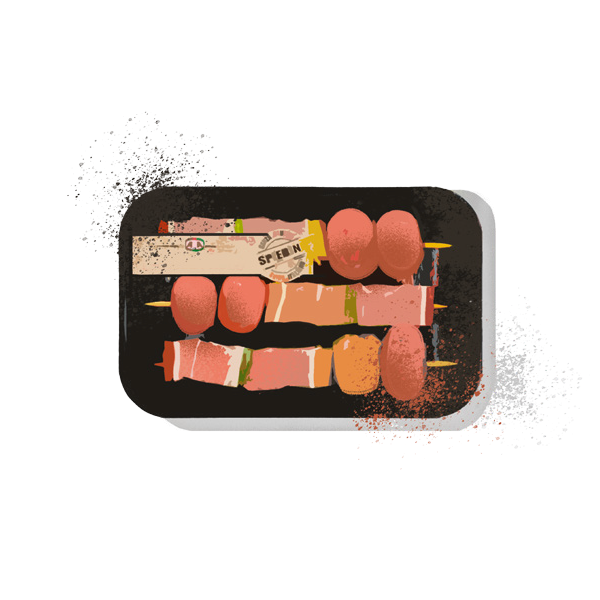 1985
Wudy
In 1985 the AIA offering was extended to include a product destined to seduce the palate and heart of Italian consumers and become an authentic icon: Wudy, the first poultry frankfurter-style sausage in Europe offered a new way to enjoy chicken. Its lightness, compared to traditional pork sausages, inspired the name of the brand: "un wurstel al dì" Wudy ("a sausage a day" Wudy). The provocative press campaign of its market launch recited "Chicken today" showing a smiling kid with a sausage.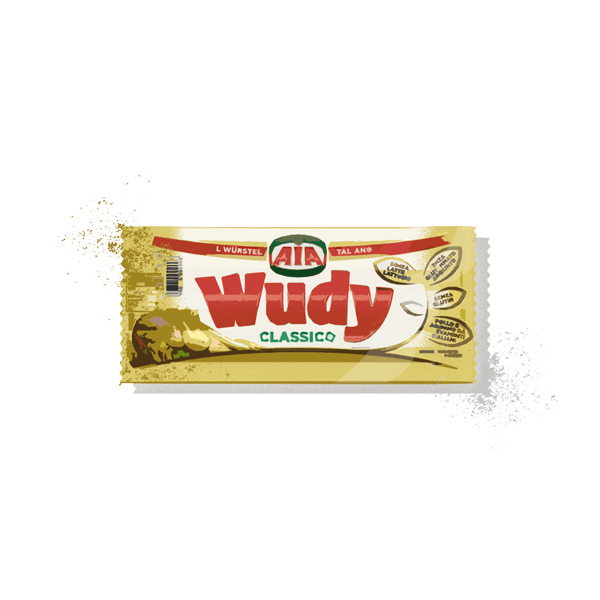 1990
Spinacine
In 1990, Spinacine were created from chicken meat and leaf spinach, a chicken and turkey escalope with leaf spinach, in a crispy breaded coating. The Spinacine range has been extended in time to comprise Spinacine Grancroccanti and Spinacine filled with mozzarella cheese.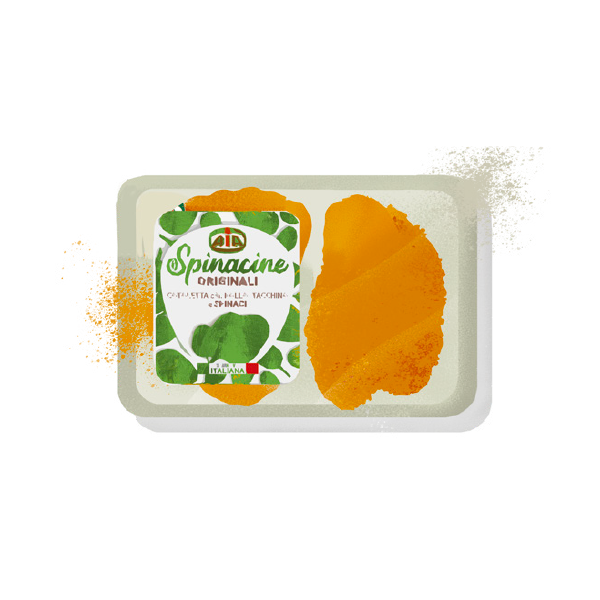 1990
Monvero cooked ham
This 100% Italian cooked ham epitomizes Montorsi quality in the production of cooked hams and symbolizes the Gruppo Veronesi supply chain with its transparency and reliability, thanks to product traceability. In fact, the name of this ham derives from the fusion between Montorsi and Veronesi. Today, this product is still the go-to Negroni-branded cooked ham on the deli counter.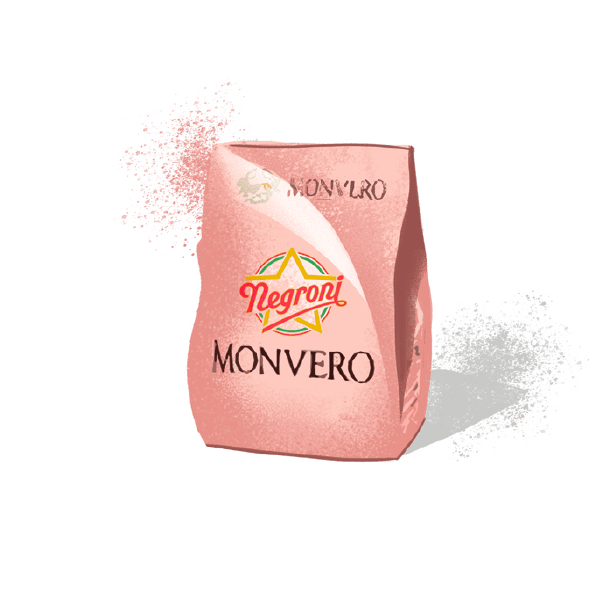 1995
Cubetti
1995 marked the introduction of diced charcuterie products, initially branded Montorsi and, from 2012 onwards, sold under the Negroni trademark. Diced products represent an important innovation that has further evolved down through the years to create a market segment defining new uses for bacon, cooked ham, and other charcuterie products as versatile ingredients for numerous recipes.
1996
Durango
1996 marked the launch of Durango: slightly spicy chicken wings with an unmistakeable flavour for one of AIA's most iconic products, fruit of the overseas travels our Research & Development department habitually make with the company's Executives to study the most innovative markets and analyse emerging trends. Today, Durango chicken wings are one of the most widely sold "cult" products of the entire AIA brand.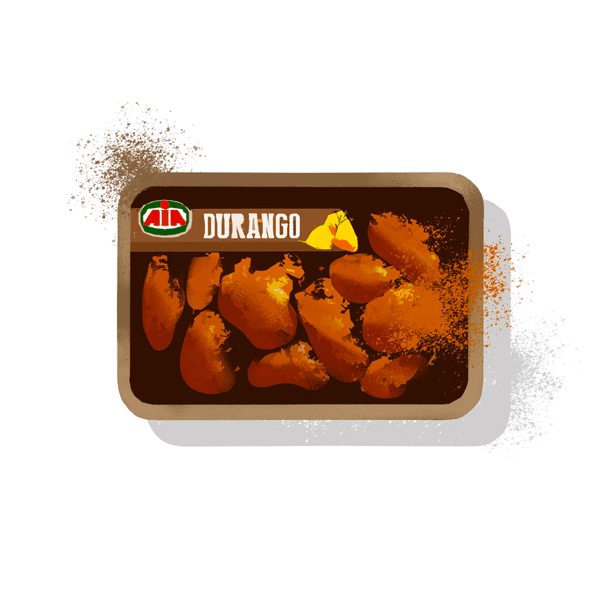 1996
BonRoll
A milestone: the first poultry roast, quick to prepare with a choice of different fillings. During a visit to Japan, AIA's top management discovered a production line able to create spherical food products with fillings. In 1996, the Production, Research&Development and Marketing departments devised a way to modify the machine to make meat loafs with fillings. Hence the introduction of BonRoll, the Italians' favourite meat loaf. In recent years, the range has grown to include some "Special Editions" that put the accent on seasonal ingredients.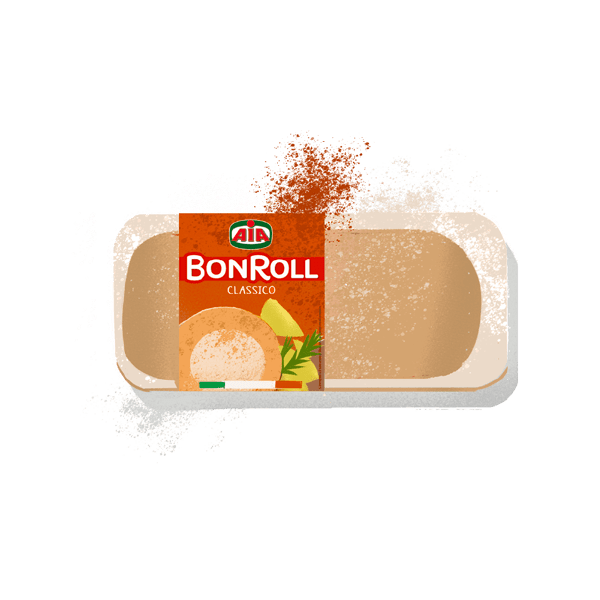 2004
The Stella product line
The Negroni star is the distinctive mark of high-quality self-service charcuterie products. This extensive product line ranges from cooked and raw ham to salami and mortadella. The Stella line comprises two PDO raw hams and PGI Cremona salami.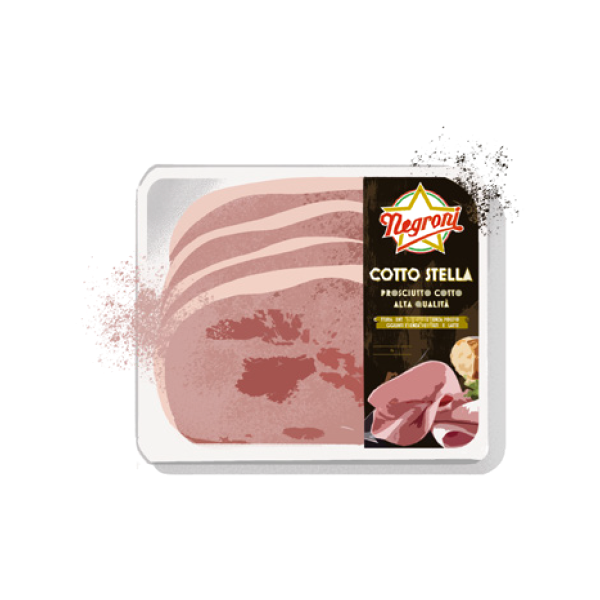 2005
aeQuilibrium
Our foray into the poultry charcuterie market dates back as far as 1985 with the acquisition of Imas and the trademark "La buona salumeria" dedicated to deli counter products. In the course of time, the selection of sliced charcuterie products made from cured poultry meats grew to such an extent that, in 2005, they were grouped under the Aequilibrium brand which now represents Italy's go-to brand for pre-packed sliced chicken and turkey charcuterie. With the debut of aeQuilibrium the poultry-based charcuterie segment is now third in importance after cooked and raw ham.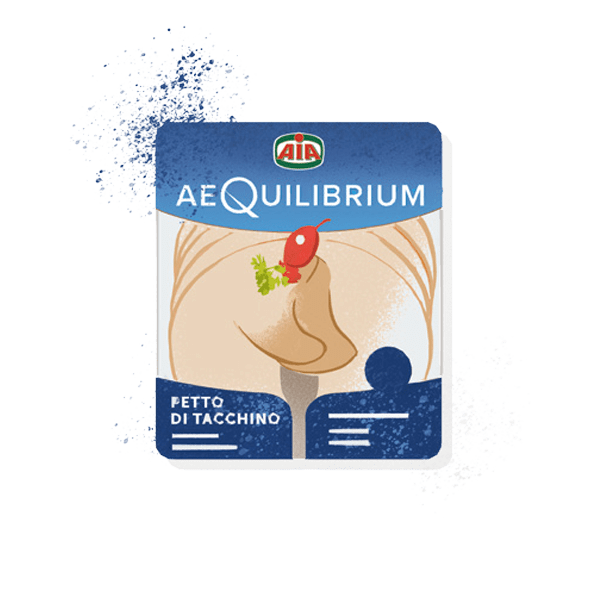 2007
aeQuilibrium egg white brick
Pasteurized egg white in a convenient 500 ml brick is rich in protein, without additives or preservatives and produced from 100% Italian eggs, also in the version sourced exclusively from ground-raised chicken eggs. Also ideal for the nutritional needs of sports enthusiasts and professionals. Content equivalent to 14 chicken egg whites.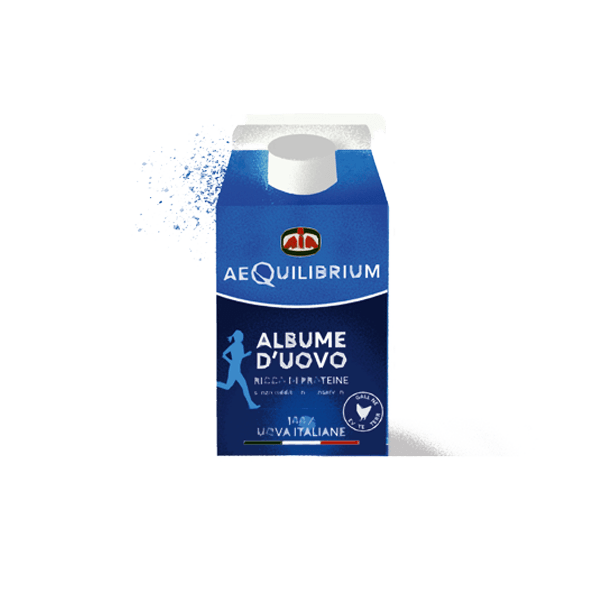 2009
Gran Cotechino
We were the first to brand the pre-cooked versions of festive specialities such as cotechino and zampone, typical of the Italian Christmas tradition and made exclusively from Italian meats. Thanks to Gran Cotechino, tradition has become a great self-service classic.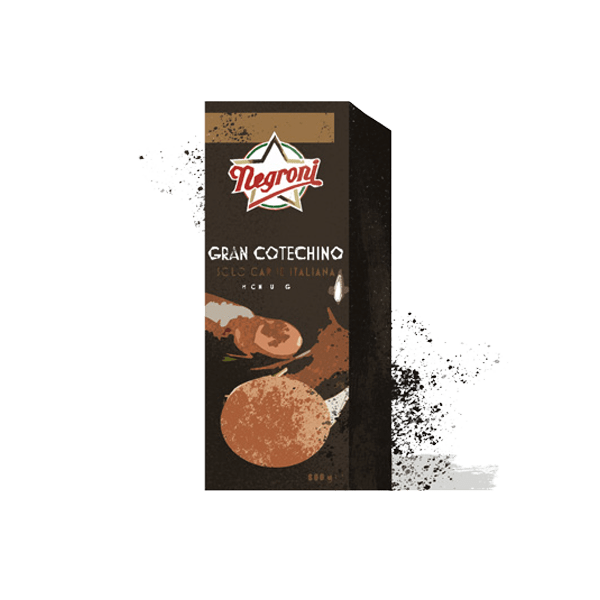 2015
Petali
In 2015 our diced charcuterie products were flanked by "petals": this new format, more finely cut yet larger in size, enhances the flavour of some specialities such as guanciale (cheek bacon), bacon and speck as well as responding to the latest innovation research trends in cuisine.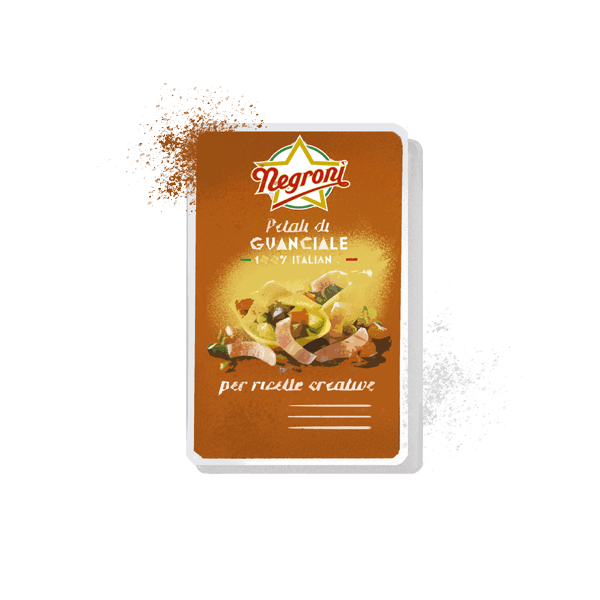 2016
Essenza sliced charcuterie products
The all-Italian deluxe line by Negroni. Gran Crudo, Gran Cotto, Salame and Mortadella Riserva, Culatello, Pancetta and Coppa di Zibello, the essence of gourmet charcuterie pre-packed and arranged in thin slices.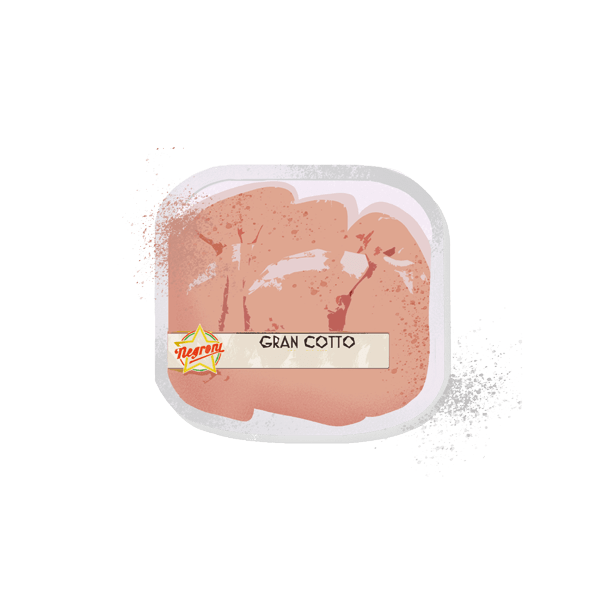 2018
Chicken Chips
AIA's chicken "chips" are wafer thin bites of chicken fillet. With a tender heart and crispy outer crust, they offer yet another example of AIA innovation.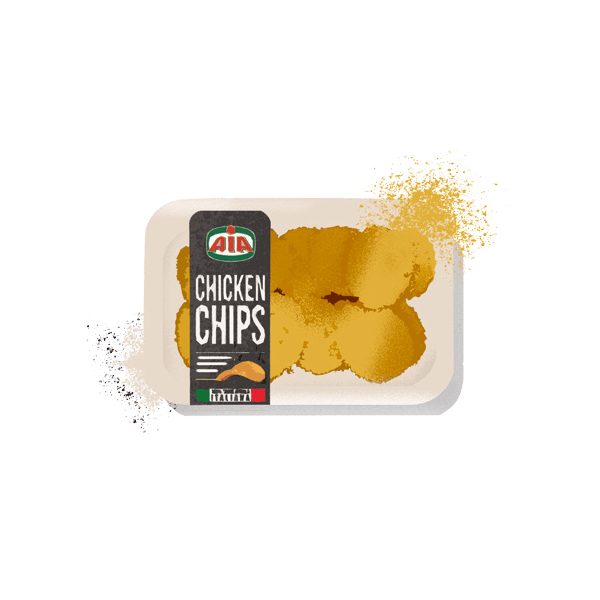 2019
Eggs with vitamin E
Born under the umbrella of the aeQuilibrium brand, these eggs are laid by ground-raised hens and are rich in vitamin E.
2020
Semplicemente panati (Simply breaded)
Tender chicken bites and fillets 100% Italian-sourced. "Semplicemente Panati" by AIA was elected "2021 Product of the Year" in the "processed meat" category. Innovation and satisfaction are the winning criteria of this product.